Edinburgh International Conference Centre
Edinburgh International Conference Centre (EICC) is situated in the heart of Scotland's vibrant and beautiful capital city. Edinburgh International Conference Centre is an impressive multi-propose venue. Every space at this venue is complemented with world-leading technology and extensive branding opportunities.
The venue is the ideal space for various events and conferences, boasting a mind-blowing collection of adaptable auditoria, flexible suites, and spacious reception areas. The Cromdale Hall provides 1,185m of exhibition space or can be set for a stunning banquet for up to 850 guests at a time. The Lennox suite is a unique space that features moving-floor technology allowing it to transform a flat-floor into a raked auditorium for 2,000 delegates and an arena for 1,400 spectators or tiered cabaret for 750 guests. The Pentland Suite is a raked auditorium for 1,200 that offers high flexibility by transforming into three separate auditoria of 600, 300 and 300 seats in under four minutes. The EICC is within a short range of walk of best attractions and hotels, including the world-renowned Edinburgh castle.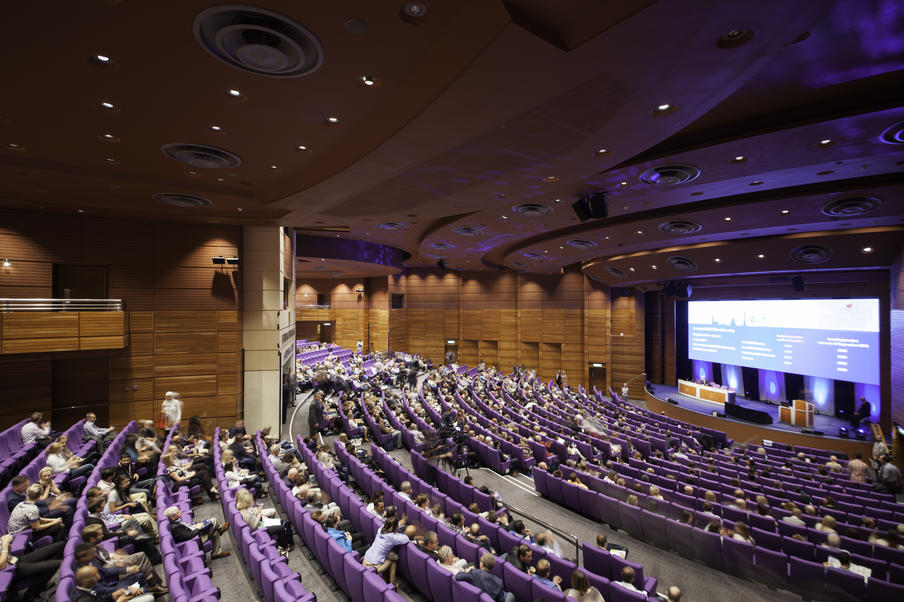 Edinburgh Corn Exchange
Edinburgh Corn Exchange is located to the west of the city centre, near transport links, train stations, and Edinburgh International Airport. With the flexibility, experience, and outstanding service, the Edinburgh Corn Exchange venue is the award-winning grade A listed and the capital's most versatile venue. Also, voted as Scotland's best large exhibition venue two years in a row!
SEC Glasgow
The Scottish Event Campus (SEC) is home to some of the United Kingdom's largest and most successful exhibitions. The SEC is located in the district of Finnieston on the north bank of the River Clyde, Glasgow. SEC Glasgow is one of the three major venues within the Scottish Event Campus.
SEC Glasgow combines 22,500sqm of dedicated exhibition space with a potential audience of over 5 million. SEC hosts over 50 events, attracting half a million visitors each year and work with leading organizer covering a diverse portfolio of large and small, niche events.
The SEC award-winning team takes enormous pride in working with organiser to deliver exceptional exhibitions, assisted by 'Team Glasgow' colleagues at SEC Glasgow.

Aberdeen Exhibition & Conference Centre – BHGE Arena
The Aberdeen Exhibition and conference centre is a large exhibition and conference complex located in Aberdeen, Scotland. The venue is immediately adjacent to the A90 trunk road in Bridge of Don and 3 miles from the city centre. The complex is home to a Holiday Inn Express and Holiday Inn hotel, multipurpose hall, conference facilities.
The AECC has a theatre seating capacity of 8,500 in BHGE Arena and 2,000 in Boyd Orr Hall. The venue is enclosed in a 9,849 sqm space.
At The Venue Booker, we will find you the perfect venue for your event. From meetings, seminars and conferences to receptions, dinners, parties and accommodation, our free venue finder service will source the perfect venue for you and secure you the best rates when you book through us. We bring over 20 years' experience in hospitality and have a wide network of high quality venues within London and across the United Kingdom. At The Venue Booker we specialise in booking venues for charities, associations and other 3rd sector organisations. Don't hesitate, get in touch now!